Biocolonization
Property law has evolved most completely by virtue of startling new technologies.[1] From plants to people to what we call "information,"[2] the horizon line that once upon a time restrained our awareness of the end of landscapes of physical and ephemeral things has been expanded.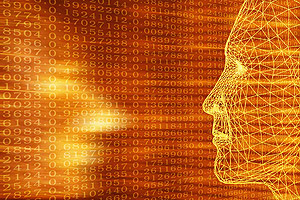 Science and engineering have made us jump quickly into new legal and ethical understandings of just what it is we call property and what its attendant rights to ownership are in a globalized, free-market economy. We are now genetically manipulating animals for research; human cells and genes have been patented;[3] the meat we eat may contain genes from humans; the plants we eat may contain genes from fish; in Third World countries, kidneys, eyes and skin are sold in a flourishing market for body parts.[4] If humans are to colonize biology -- biocolonization -- what questions are we supposed to ask and then answer?[5] Should we alter the genetic structure of the entire living kingdom in the name of utility or profit? Is there a limit to the number of types of human genes that should be allowed to be engineered into other animals? Should the generic integrity of the biotic community be preserved? Is there something sacred about life or should life forms, including the human body and its parts, be viewed simply as commodities in the new biotech marketplace? Is the genetic makeup of all living things the common heritage of all or can it be appropriated by corporations and governments?[6]
In trade-related intellectual property agreements (TRIPS),[7] can we ask/demand other cultures to answer these aforementioned questions in the same way that a western mind would answer them? Is there an assumption that the local use of a naturally occurring biological substance does not create wealth but waste, and that wealth is created only when corporations commercialize the resources used by local communities?[8] When a transnational corporation goes bioprospecting[9] in indigenous communities for plants or for the DNA from these plants and the DNA from the indigenous peoples living there,[10] what are the prospectors' obligations to those societies including understanding how knowledge is constructed, valued and held, the successful negotiation of the panoply of issues surrounding informed consent, and the appropriateness of and/or manner of compensation?[11] Can we respect the finality of an indigenous community's rejection of an offer to privatize their human heritage? Do indigenous cultures have the power to say "no"?[12] Who constitutes the decision-making authority within indigenous societies?[13]
Genetic Rights
The marriage of genes and computers has propelled us into the biotech century.[14] Genetic engineering is really a double misnomer. It moves genes but it's not about genetics. Its engineering implies an understanding of the causal mechanisms that link actions to effects. But nobody understands the mechanisms by which genes, interacting with each other and the environment, express traits.[15] And transgenic manipulation inserts foreign genes into random locations, for example in a plant's DNA, to see what happens. That's not engineering; it's the industrialization of life by people with a narrow conceptualization of it.[16] Will the laboratory replace nature?[17] Issues of control, piracy of the necessary genes from nature, genetic pollution, genetic discrimination[18] and commercial eugenics[19] are all disturbing. In a society that is beginning to consider life as perfectible by engineering standards, the real casualty of all this is a loss of empathy; how empathetic are we likely to be to any child growing up that does not conform to the homogenized standards our companies and engineers have set up? We are changing the criteria for what it means to be normal by advancing technologies for genetic selection and altering the natural course of evolution in a radically accelerated timeframe.[20]
Bill McKibben describes a dangerous world in which genetic engineering could potentially make it possible for people to enhance their children's intelligence, height, looks and even athletic ability.[21] The danger lies not only in a future in which all human beings may be genetically programmed to possess certain abilities, but also in the fact that it will become a vicious, never-ending cycle. Those parents with a child of IQ of 150 may be satisfied in the beginning, but ultimately disappointed and unhappy because the next batch of children could be manipulated to have an IQ of 170. What types of laws will we need to create to prevent discrimination from the "enhanced" human toward the "normal" human?[22] Should there be an end to gene patents?[23] Should genetic materials be made part of the commons and placed into collective patent banks?[24] We must be asking, as well, what extraordinary advantages have resulted from the privatization of genetic patents?[25] "How much cultural shift would it take to persuade people to snort a line or two of transgenic bacteria to ward off the flu? *** If the arsenal for disease prevention continues emptying, the decision will become more focused: how do you weigh the fears of knowingly disrupting our own natural habitat with transgenics versus the fear of taking no action in the face of new epidemics?"[26]
---